So, I have been thinking a lot about prospect and data cleaning recently as I have been going through lists of people that have been recognised by a computer programme as a prospect, trying to figure out whether or not they are really someone who is going to feel emotionally attached to our institution. This has had me thinking a lot about where our REAL
prospective donors come from.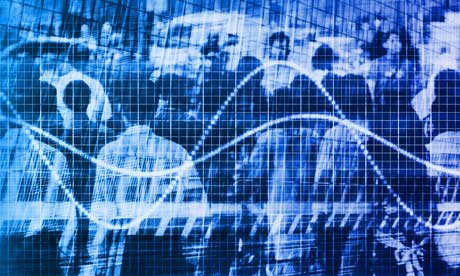 Paul Weighand at Edinburgh University has pulled together a lot of research that indicates that many of the best prospects are those discovered by the fundraisers themselves (see some of that discussion
here
), and I am certain that there is something to be said of that.
I have written before about my belief in the importance of networking for fundraisers. This is important for the development of our ideas, as we talk them through with others and it helps us to try out our pitches, and test our knowledge of our institution in a relatively safe environment. It is also key for the development of our prospect pools, as new connections are inevitably made alongside the ideas for new areas of collaboration that can be found through adhoc meetings.
Yesterday I went to a meeting with a company that I hadn't met in my current capacity. I didn't meet them through previous contacts made in other jobs, though I had worked with that company before, but I recently met someone who worked at said company at a networking event. He agreed to meet me and brought a colleague, as did I.
My colleague and I weren't sure what might be of interest before we met the corporate prospect. We did have a rough idea of what we might discuss. I am currently actually without a prospect researcher (please apply here for the position!) and very busy, so I didn't have the briefing notes that I would commonly have for a meeting with a new prospect covering any potential links. Personally I actually prefer this. It means that conversation can flow and progress as any real relationship would do, learning about each other in a natural way
We spoke about the company's current work and what their interests, in terms of Corporate Social Responsibility, are. We gave an overview of the areas that my institution covers and some of our priorities and when I stopped talking (difficult for me, but as we know imperative in this job) I sat back to see what happened. The company came up with two ideas for collaboration which we wouldn't have ever thought to take to them. So there you go - without the constraints of specific topics for discussion, new ideas could blossom.
This all came together for me last night when I watched an interesting TED talk about how data is used by Amazon and Netflix to decide what shows they should commission: How to use data to make a hit TV show
It showed me that when only data is used, computers can't necessarily join the dots. Brain-power must be used too or the wrong conclusions are made and this makes me think about how we use wealth screenings. It is a tool only. The researcher needs to be able to decipher what the data is telling us and figure out from the story whether that actually equates to a prospect, or not. Humans have something that computers don't currently have - a warmth, a REAL personality (not a learned series of responses or outputs).
For me, that means we need to meet people. As many as possible. Find out from them whether they are interested in us and whether they are prospects. Don't leave it to the data to make decisions. It can be wrong.
The missing link in deciphering your data? YOU and your creativity.