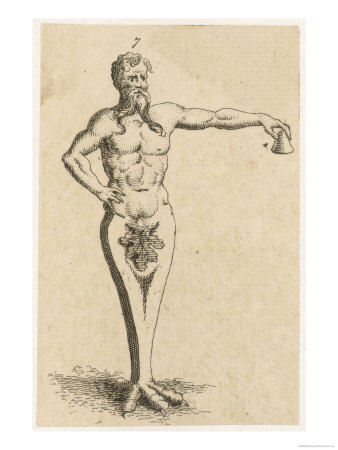 Capitalist excess complete with fig leaf
Have you ever asked a colleague to describe fundraising? Or major gift fundraising in particular?
It's an interesting exercise.
When you get the answer, "a fig leaf on the rotting carcass of capitalist excess," you might start to think that perhaps your profession has an image problem within your organisation.
That's a direct quote, in case you're wondering.
Whether working in a voluntary sector organisation or a university, we fundraisers can get a hard time. Especially we Major Gift-y types. People don't really understand what we do. There's a suspicion of pushy sales, or dumbing down. A whiff of schmoozing, or worse still money grabbing. In some places, fundraising is a dirty word.
We know that fundraising is about finding people who want to make a difference to something important to them and finding a way for them to make that difference. We're matchmakers. Facilitators. We're the good guys! Right?
Matchmaker, Matchmaker make me a match...
Internal communication is essential to fundraising. Lest it be forgotten, fundraising is a whole organisation enterprise - a team sport. To win it, we all have to be in it. So how do you achieve that?
Let's take a scenario: you've just got a new job. Fundraising is fairly marginal to your organisation. The campaign, activism and services teams and the fundraising department have operated very separately from you. Your organisation's planning is disjointed, decent fundraising projects are scant and the service team feel they don't get enough support from fundraising. Shouldn't fundraisers just get money for the projects they want? Isn't that what it's all about?
Well, yes and no.
Not all projects are suitable for fundraising. But are you going to be the person who always says no?
What do you do?
Here are 3 Golden Rules to help you to turn your organisation into a fundraising team:
1. Eat Cake. Bear with me! You want decent projects? You want to change the way planning is done? Start by building a relationship. Where there is trust there is leeway - people are more likely to listen to you. Remember the book How to Win Friends and Influence People. Winning friends comes first. So eat cake, listen and don't judge.
2. Be Transparent. Fundraising best practice is built on tried and tested techniques, human psychology, analysis... there is a method in our madness. It isn't a dark and arcane art. My fundraising colleagues and I once ran a session on prospect research and major gifts at our [voluntary sector employer's] annual all staff away day.
I expected two people in the audience - to my surprise it was standing room only, including those who thought fundraising was a fig leaf on the rotting carcass of capitalist excess.
People are interested in this stuff. Even the fig leaf-ers.
The session was key to engaging people - it showed them the role they needed to play and also de-mystified our processes. It marked a turning point in attitudes to fundraising in our NGO.
Transparency means explaining why things go right - and wrong. It means sharing success and explaining failure. It shows that we are responsible and accountable.
Which brings me onto...
3. Don't Blame. "Their projects are crap... for God's sake, they asked me to raise money to strip asbestos from a toilet block. They haven't got a freakin' clue." "That guy is a nightmare - he called me on Tuesday needing sponsorship for something happening next month. What does he expect me to do? Wave a magic wand? He hasn't got a clue." "She's impossible to work with. I can't put her in front of a donor, she hasn't a clue what to say."
Unrealistic time-scales. Ludicrous expectations. Rubbish relationship management. Clueless them. Poor us.
Nonsense!
As soon as we take an us and them stance, it becomes a reality. For successful fundraising there can be no us and them, there is only an us.
Culture change starts with us.
Good friends listen and help out. They're honest with each other. They share their woes and their successes. They say thank you.
We are the relationship management experts. We are good at this stuff. Charity begins at home, as they say - and it's never been more true than in the case of changing attitudes to fundraising. The more open and transparent and accountable we are, the more we create an atmosphere of openness, transparency and accountability.
If we want a whole organisation approach to fundraising we need to bring people on board by building trust, by educating and by being accountable. And of course, by eating cake - together.
What experiences have you had of changing attitudes? Has it been good? Bad? A hair tearing out impossibility?
Margaret